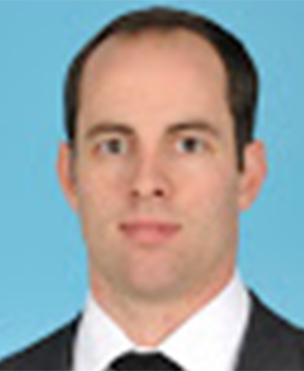 Richard Tilley
Director, Office of Irregular Warfare & Competition The Joint Staff
Richard Tilley serves as the principal advisor to the Chairman of the Joint Chiefs of Staff (CJCS) and the Joint Staff concerning the Joint Force's ability to wage irregular war (IW) and to sustain campaigns of strategic competition against our adversaries. He directs the CJCS' Joint Irregular Warfare Assessment and serves as secretary of the Irregular Warfare – Security Force Assistance Executive Steering Committee. He leads the CJCS' efforts to institutionalize and integrate IW and strategic competition capabilities and activities across the Joint Force and in coordination with interagency, multinational, and other domestic and foreign interorganizational partners in pursuit of national interests.
Prior to joining the Joint Staff in 2021, Richard served as a strategist in the Office of the Under Secretary of Defense for Intelligence & Security. There, he specialized in analyzing adversarial competitive strategies and orienting the Department's sensitive activities and special operations to the greatest area of need. Previously, Richard served as the national security advisor to a senior member of the House Armed Services Committee, the House Permanent Select Committee on Intelligence, and the chairman of the NATO Parliamentary Assembly Defence and Security Committee.
Richard spent most of his military career in the Special Forces community. He was the distinguished honor graduate of his Special Forces Qualification Course at the U.S. Army JFK Special Warfare Center and School. From there he was assigned to the 5th Special Forces Group where he commanded an Operational Detachment – Alpha (ODA). He deployed multiple times to the Middle East before serving in a special mission unit. Prior to his time in special operation forces, Richard was an infantry officer in the 82nd Airborne Division and a graduate of U.S. Army Ranger School.
Currently, Richard is a doctoral candidate in International Affairs at the Johns Hopkins University School of Advanced International Studies. He holds a Master of Arts in International Relations (Honor Graduate) from St. Mary's University and a Bachelor of Arts in History (History Honors & Distinguished Military Graduate) from Wake Forest University. Richard is a Red Team Practitioner of the University of Foreign Cultures and Military Studies as well as a graduate of the Net Assessment and Competitive Strategy Course of the American Academy for Strategic Education.
Richard is a term member of the Council on Foreign Relations, a member of the Foreign Policy Research Institute, and active in the Office of Strategic Services (OSS) Society. He also serves on the board of Sound Off, a non-profit organization dedicated to providing veterans and servicemembers enhanced access to mental healthcare.
Richard is married to Dr. Laura Tilley, an Army physician, and they have two children, Ike and Eleanor.